_________________________________________________________________________________________________________________________________________________________________________________
Please read the document below (PUSD Staff & Families Ltr) to learn more about Superintendent Wallen's update regarding PUSD's Continuous Learning Plan and the District's plan for a return to in-person instruction.
PUSD is seeking stakeholder feedback and review for Sage and Sand Virtual Academy's teaching platforms
Page Unified School District is currently reviewing Edgenuity-Pathblazer as a resource for Sage and Sand Virtual Academy. The resource is being considered for grades Kindergarten through Fifth grades. Stakeholders across the District and community can review and provide feedback during the 60-day review process.
Please join us in reviewing Edgenuity-Pathblazer as a possible resource for grades K-5 at Sage and Sand Virtual Academy. Below you will find information to access the demo accounts to see both the teacher and student views.
Click on or type in the school:
pageusd-trial
Below are the demo codes for both teachers/students and the password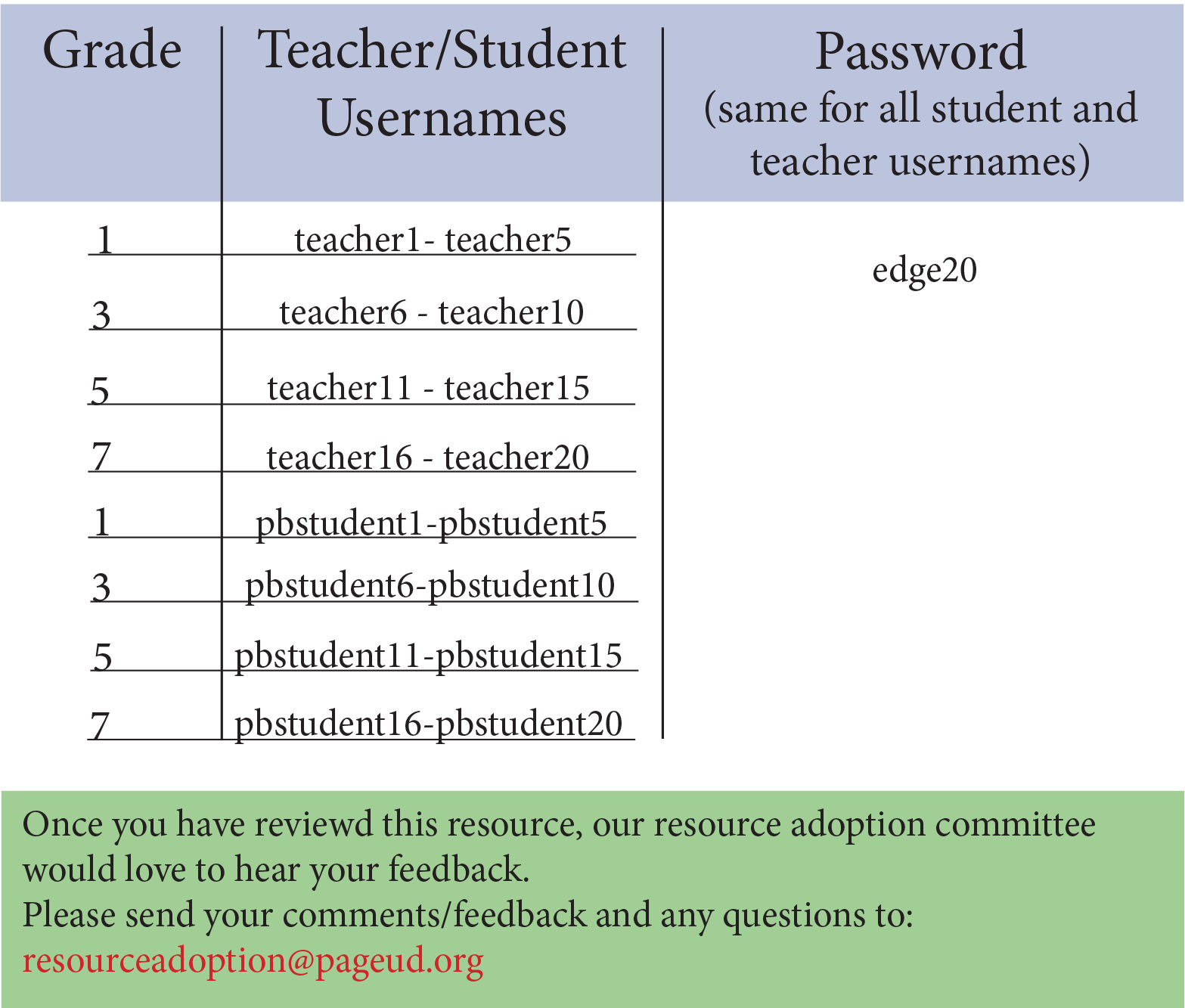 Click the link below to be taken to thelearningodyssey.com to review Edgenuity-Pathblazer.
Please send your comments, feedback and any questions to: resourceadoption@pageud.org
THANKS!
_________________________________________________________________________________________________________________________________________________________________________________