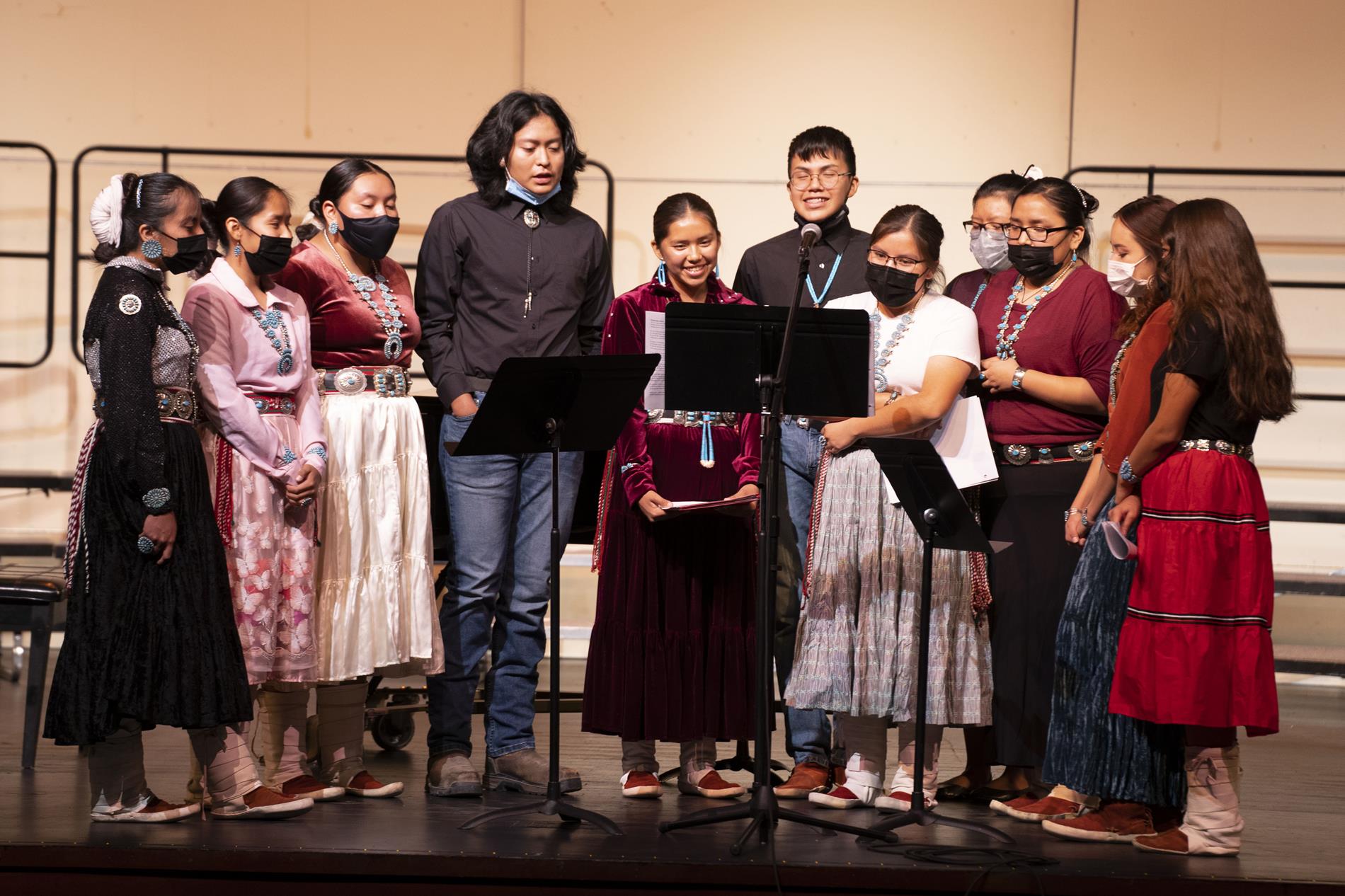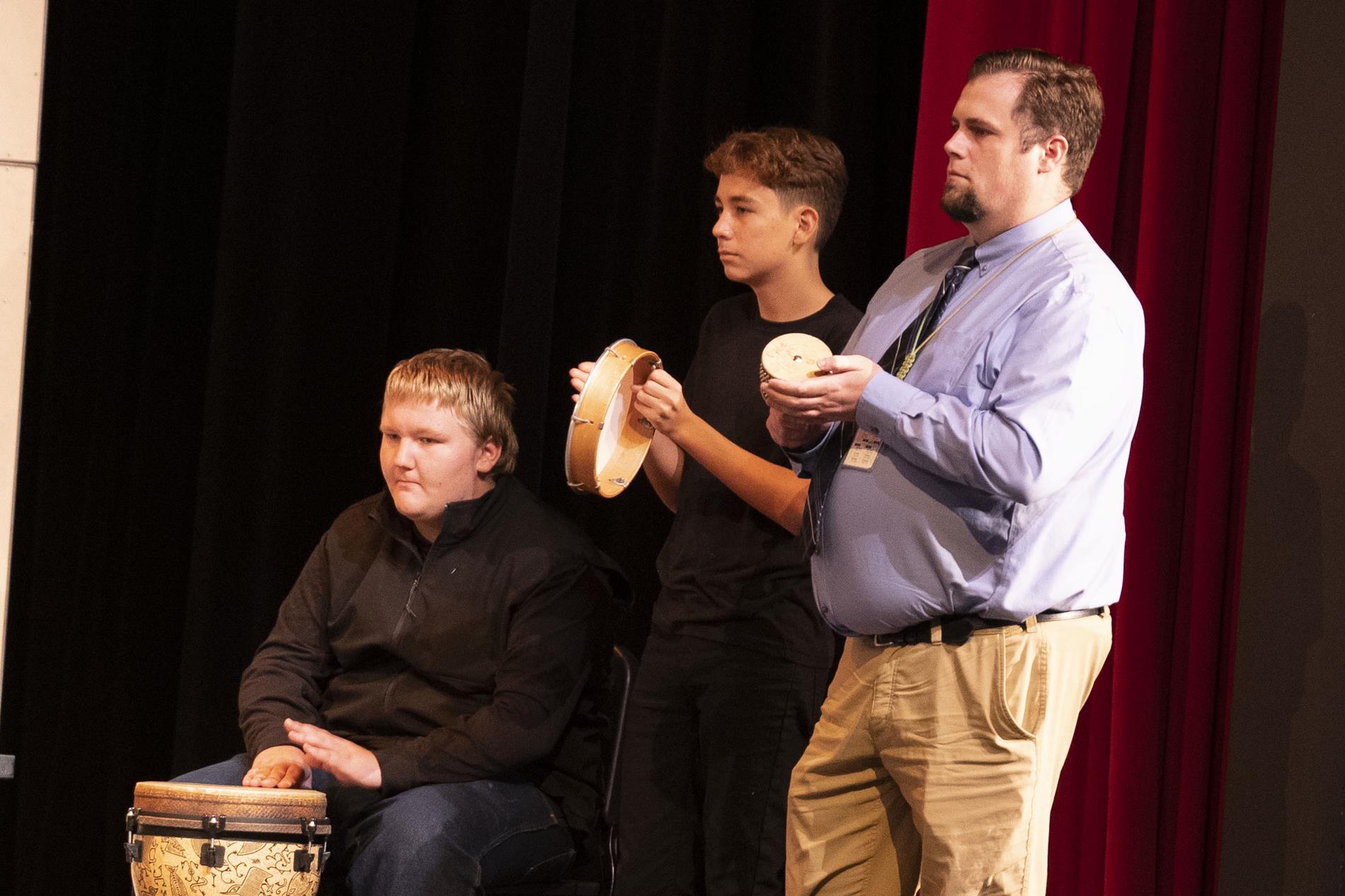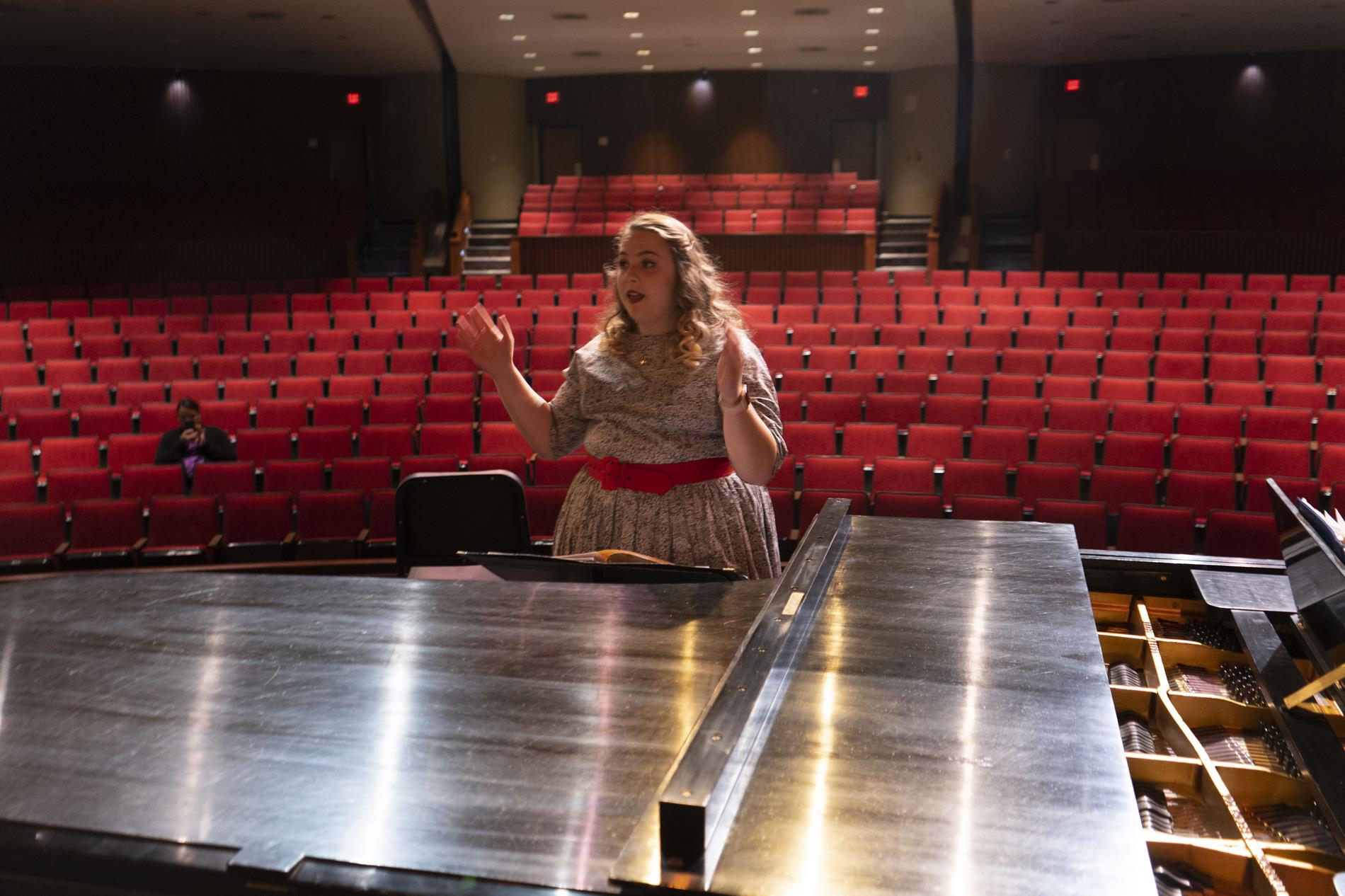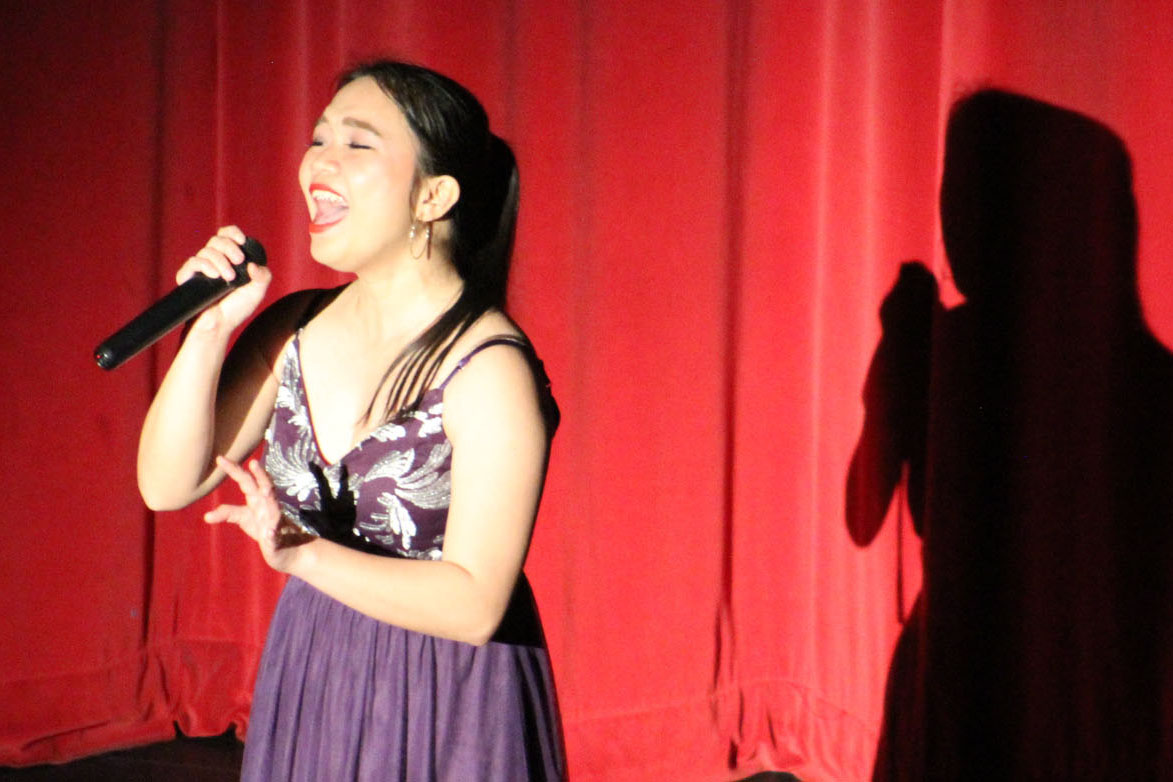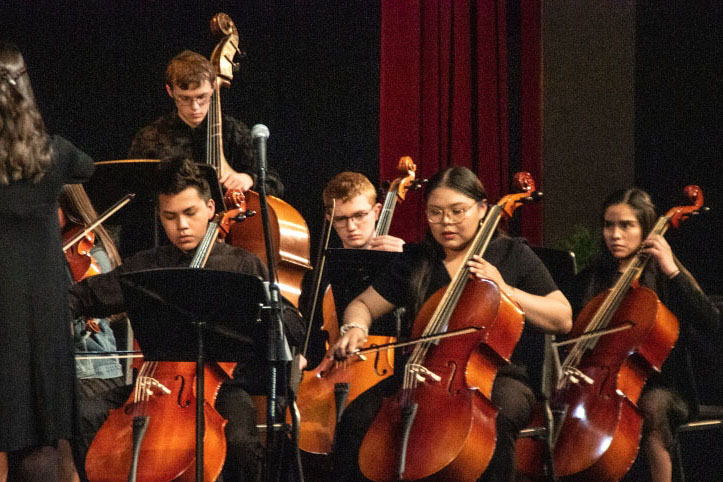 The Page High School Cultural Arts Building (CAB) has been serving the community with concerts, plays, lectures, live theater, and other events since 1977. We invite you to come enjoy this tradition with us.

The 801 seat Cultural Arts Building (CAB) is Broadway Theatre size comprising of 501 continental style seats and four elevated galleries or lecture room. The total capacity is 801 seats. The proscenium opening is 49' wide by 19' high, true stage depth (proscenium to back wall) is 47'8", stage depth (proscenium to cyc) is 44'8", the wings (proscenium to wall) is stage right. 17' and stage left. 20', the forestage dimensions of the apron (proscenium to edge) is 15'8", the crossover is behind the cyclorama, there is an orchestra pit, and two dressing rooms. The vintage electro controls lighting system is original to when the building was completed in 1977. The sound system was installed in 2003. The rigging is a manually operated counterbalance system.

The CAB is also available for rental when your activity does not conflict with school events. To check availability; obtain rental rate; or other information; please contact Fred Keller, CAB Director, at his contact information below:
CAB Events October 1 to December 31, 2021
Choir Concert | Middle School and High School
Oct. 13th
6:30 PM
Band Concert | Middle School and High School
Oct. 19th
6:30PM

Orchestra Concert | Middle School and High School
Oct. 20th
6:30PM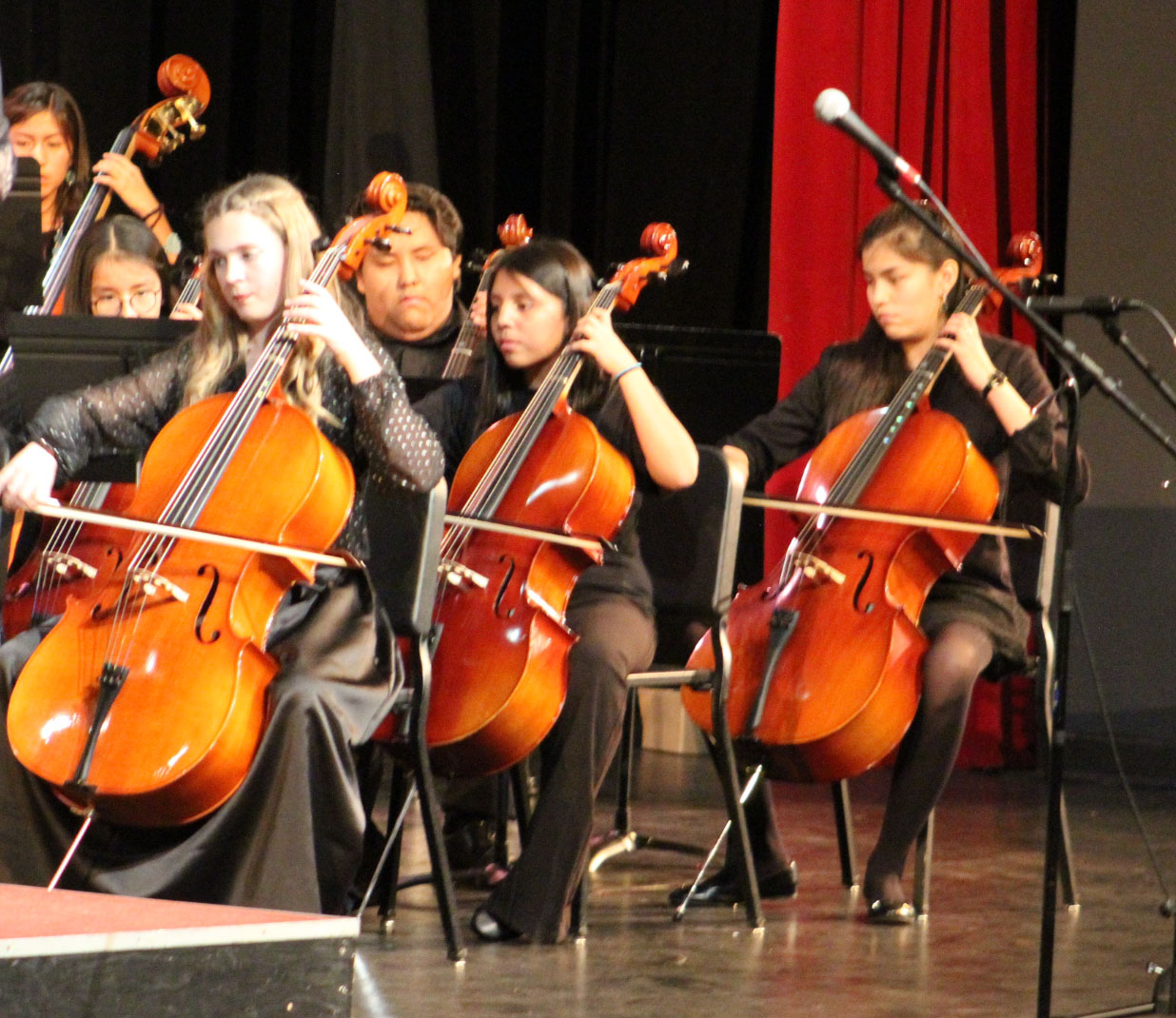 Wednesday thru Friday, November 3rd to November 5th
7PM
Saturday, November 6th
1PM
Tickets
Adults: $7
Students: $5
________________________________________________________________________________________________________________________________________________________
Fred Keller, CAB Director
(928) 608-4390
Page Cultural Arts Building
The CAB has 800 seats, 500 up front and the remaining 300 divided up in four raised sections. We have a new sound system that flaunts a 40 channel Mackie Onyx 4080 input mixer. Each mono channel strip features an individual phantom power switch, low-cut filter, polarity switch, Pre- EQ design with sweepable mids and EQ bypass switch. All mono channels have 4 aux sends, pan, mute and mute group assigns, and four signal level indicators. In addition, balanced direct outputs are provided on db-25 connectors for multi-track recording. The master section features eight stereo aux inputs, eight master sends, eight group masters, an aux/group flip function a 10x2 matrix. We currently have a light system that we are looking to update. It currently has 155 light dimming options and works off a tech director light board that has 2 scene presets.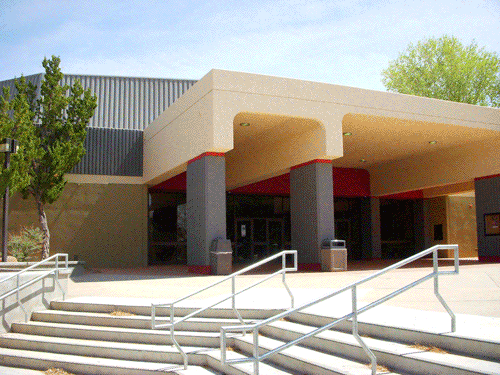 Page High School Cultural Arts Building

PO Box 1927
Page, AZ 86040
Superintendent
(928) 608-4119
CAB Director
(928) 608-4100 ext 5719