The Business Office is responsible for matters relating to budgeting, accounting and fiscal reporting, entitlements and grants, payroll, purchasing, accounts payable, warehouse, fixed assets, human resources, insurance and risk management, elections, state/federal/local revenues, and student activity and auxiliary bookkeeping.
The Business Office strives to create an efficient and accurate financial environment for all district, state, and federal requirements. We strive to provide timely and accurate financial support to administrators, our Governing Board, and the community. Our operating philosophy is to support our students, staff, governing board, and community members to ensure that all aspects of the district's assets are preserved, protected, and pursued to meet the goals and educational objectives of the district.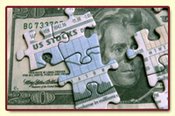 The mission of the Business Office is to support academic achievement for all students by communicating and modeling customer service excellence.
Vendor Registration & Info
Page Unified School District values its vendor relationships. We make every effort to help vendors obtain the information they need to respond to our Requests for Proposals (RFP's). We will help vendors stay informed by posting current RFP's on this page as they become available and we encourage interested vendors to check back frequently for open RFP's. We also encourage those interested in being placed on our vendor list to complete our vendor registration form and return it to the Business Department.
Seeking General Contractor for bid for Page High School gym bleachers
Business Office Personnel Directory
The business department is happy to help you with any of your district financial questions. Just contact the appropriate individual below to get answers to your questions:
Superintendent, Larry Wallen
Executive Assistant, Lynne Hoffman
Business Manager, Vindya Weerahandi
Send Email
Budget
Annual Financial Report

Federal/State/Local Financial Reporting

Federal/State/Local Revenues

Entitlements/Grants

Reconciling Financial Records

Risk Management

Elections

Gifts and Donations

Bids

Vendor Maintenance

Purchase Order Processing for Goods and Services
P: 928-608-4357
F: 928-645-2805
Human Resources Director, Dr. Terry Maurer Human Resources Director
Send Email
Job Postings
Certification
Applications

Interviews

Recruiting
Accounting/Grants Assistant, Angie Lovett
Send Email
Grants and Budgets
Time and Effort Logs
P: 928-608-4130
F: 928-645-2805
Payroll Specialist, Scott Peterson
Send Email
Employee Payroll

Sick Leave

Vacation Records
P: 928-608-4163
F: 928-645-2805
Accounts Payable Specialist, Janette Bunting
Send Email

Invoice Processing

Purchase Order Revisions

Vendor Maintenance
P: 928-608-4187
F: 928-645-2805
Purchasing Clerk, Jan Wiese
Send Email
HR Certified Specialist/Employee Benefits, Preston Holiday
Send Email
Benefits

Retirement
Disability

Certification
P: 928-608-4114
F: 928-645-2805
Human Resources Clerk, Mariah DeJolie
Send Email
Assist HR Manager
Employment Verifications
P: 928-608-4213
F: 928-645-2805
District Receptionist/HR Asst & Substitute Coord, Hillery Tappan
Send Email
Receptionist
Assist HR Manager
Coordinate Substitutes
P: 928-608-4101
F: 928-645-2805
Student Activities & Auxiliary Operations, Cherie Zube
Send Email
Bookkeeping for all Student Activity & Auxiliary Accts
Operates High School Bookstore
Tax Credit
Collection of Miscellaneous Revenues
P: 928-608-4123
F: 928-645-9243
Warehouse, Jennifer Hall Warehouse Coordinator
Send Email
P: 928-608-4126
F: 928-645-0364