State Law requires that all children be completely immunized before attending school. Arrangements for immunizations can be made with your family physician or the county health department. Children who have not been immunized will be excluded from school in the event of an epidemic. Special forms, available in the office, must be completed for exception to the immunization requirement.

Effective January 1, 1992, a stronger state immunization law requires that we suspend from school any child whose immunization record is not up-to-date (A.R.S.?15-873). This new law is in response to the large increase in vaccine-preventable disease in Arizona. You will be notified by our office if your child's medical records are not in compliance with the law.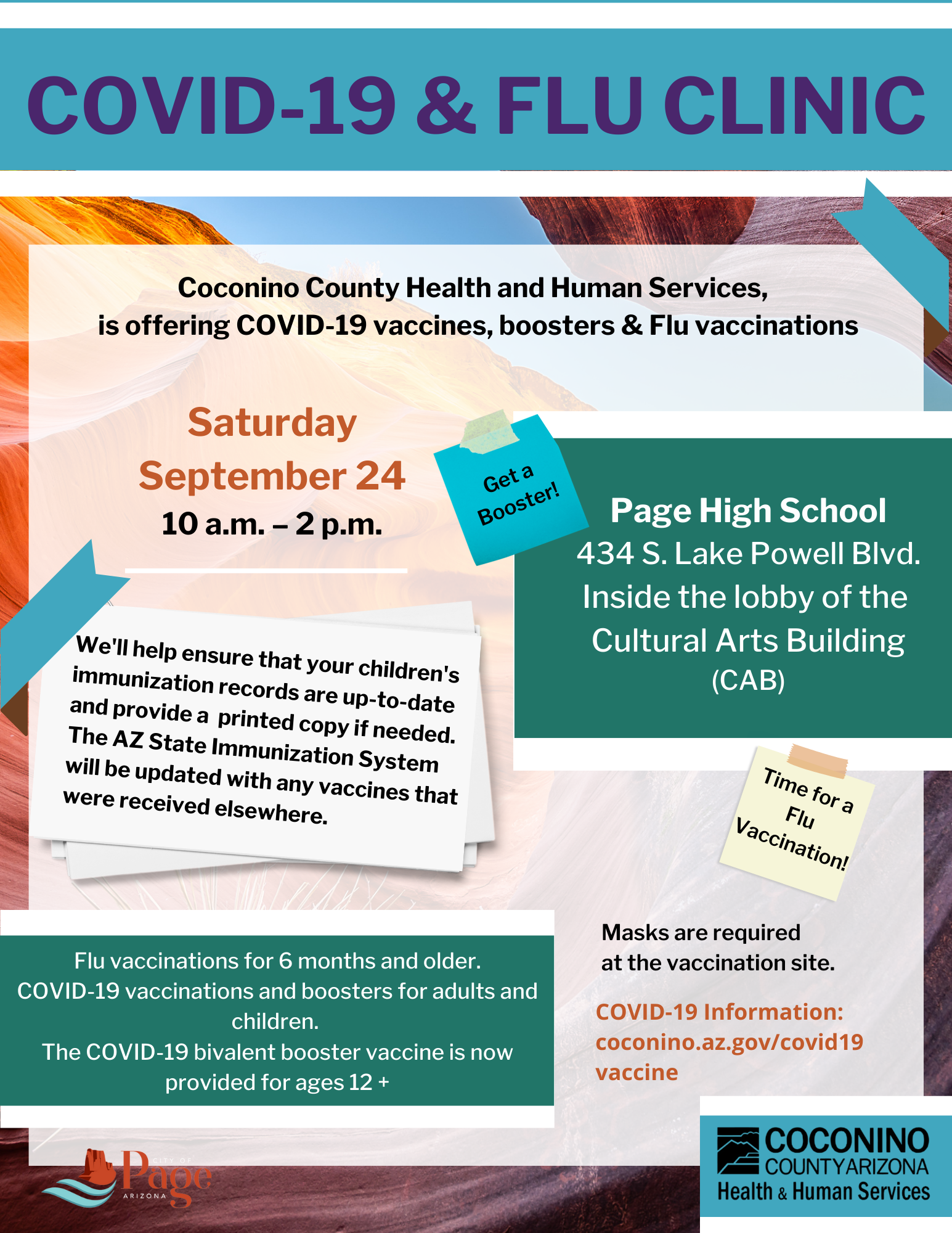 Staff Vaccinations - Onsite Flu Clinic
Staff wanting the Shingles vaccine, they must again register at least two weeks prior to their clinic. Staff members wanting the Singles vaccine will receive an email confirmation which they must bring to the clinic for their Shingles vaccine. Registration must be emailed or faxed to the following

Email: dspayson@diversified--solutions.com

Fax: (928) 472-4364

Vaccines being provided this year:

Influenza Virus Vaccine - 2017/18 Formula for clients and their dependents at five or greater. This is the only vaccine provided to minor dependents.

Pneumovax 23 *

Tetanus/Diphtheria and Acellular Pertussis (whooping cough) *

MMR (Measeles, Mumps and Rubella) *

Shingles (age 50 and older, prior registration required) *
* Immunizations other than influenza (flu) are available in limited supply

For more information, please view the ASBA Clinic Information form below.